Find more articles about the South of France Here
A new Car Rental Terminal at Nice airport - Location de voitures à l'aeroport de Nice Côte d'Azur - 27th June 2011
A brand new six acre "Car Rental Terminal - Location de voitures" at Nice Airport opened earlier in June 2011.
All the old car hire company locations have been transferred to this 50 million euro project under one roof.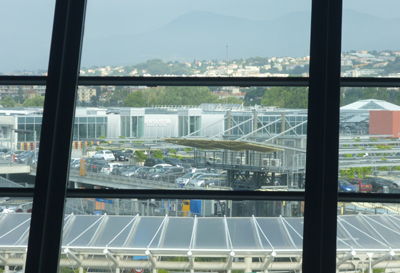 It is located on the far side of the car park at Terminal 2 and there is parking for 2,600 cars. It will also accommodate an area for vehicle maintenance, washing and refueling.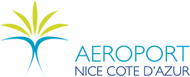 Nice Côte d'Azur airport which is the second busiest in France accounts for ten per cent of car rentals in France. Charles de Gaulle airport in Paris is just in front.
Visiting the new car hire terminal for the first time on Sunday 19th June, there seemed to be a few errors.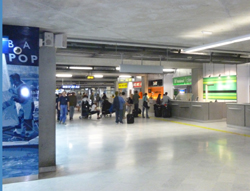 You can in fact arrange car hire in Terminal 2 itself if you have not pre-booked, however if you prebook in advance which is rather important as there are car hire shortages from time to time, you head straight for the Car Rental Center.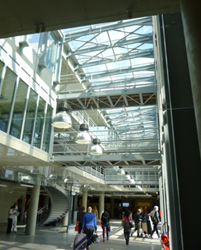 It well designed at ground floor level so you head to the individual car rental company's check in desk that you have booked through. Naturally there will be queues at busy times and a couple of the companies have larger areas with more staff. The person who dealt with us was not too impressed with the move and no doubt once everyone has settled in it will be different.
Once you have your car keys and rental documents you have to collect the car from the first or second floors. There are only two lifts, both quite small and the average tourist will have a lot of luggage, possibly a trolley and a family and it looks like they have made a big design error here.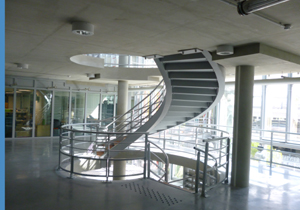 You can walk upstairs, but this is not too practical with a family and a trolley load of baggage.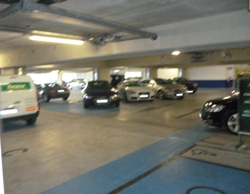 You then enter the car park area where you go to find your car from the area occupied by the car hire company that you have rented from. Assuming staffing levels continue as on that Sunday in June, then you can can check for damage and agree any changes with a member of staff.
You then leave the building at ground floor level a few metres along from where most of the car hire companies used to be basesd behind the Terminal 2 car park.
Returning the car is not quite so easy at present. Some of the internal airport road signage needs upgrading and on the third attempt of going around part of the airport got in. You drive in at ground floor level and have the car checked in. Always get a member of the car rental staff to do this if possible and get the documentation signed off.
(Source of some of this information - The Riviera Times 17-6-11)
©jml Property Services June 2011
-------------------------------------------------
Other pages to see: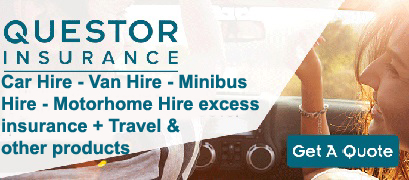 Enjoy your stay in the South of France ....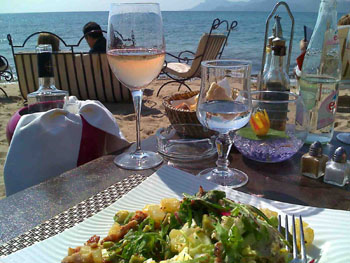 eat - drink -stay & wake up on the Riviera
________________________________________________
See site Map for statutory information about jml Property Services Here