Find more articles about the South of France Here
Factfile South of France
See also Riviera realty from French Property News September 2006
and Places to visit in the South of France
Situated in the south-east of France, Provence's coastline stretches from Bandol to Menton, on the Italian border . The region, covering an area of approximately 30,000 sq km, contains five 'departements' [counties] – Bouches-du-Rhone, Vaucluse, Alpes de Haute-Provence, Var and Alpes-Maritimes - and has a population of some 4,275,000 people. The region has some 300 days of sun per year.
Considering purchasing a Property? Costs involved in purchasing property include expenses due to the public notary [invoices settled by the public notary on behalf of the purchaser], transfer tax [taxe de mutation]equal to approx 5% of the selling price, property registration, stamp duty, and VAT on a new construction. Costs amount to between 8% and 10% of the selling price. In addition, an annual amount of property tax, called Taxe d'Habitation , similar to 'rates' in the UK, is payable each year on January 1. There are exemptions for people over 60 years See Buying a property in France
Swimming pools and safety measures If you're thinking about purchasing a property that has a swimming pool, you should be aware of the new French law concerning safety measures. Not only must all children be supervised by an adult when at a [private] swimming pool, but every pool must either have fencing around it or have an alarm system. In each case, the system must be approved by the appropriate French authorities. The local Mairie [town hall] will have details.
Setting up a business in the south of France? The Chamber of Commerce and Industry of Nice has established a specific department, La Maison des Enterprises [Companies Association] to help companies in setting-up an organisation on the Riviera. The British Chamber of Commerce (now re-named as Riviera Business Club - RBC) Cote d'Azur is well worth contacting and you can find out more at their website is Riviera Business Club Cote d'Azur

Wine With the exception of the superb red wines from Chateauneuf-du-Pape, Provence has not traditionally been noted for its great wines. only recently gained its status for fine wines. Formerly it had carved itself a reputation for agreeable wines and in particular for its rosé. But, more recently, an increasing number of wine growers are making first-rate products to challenge those from Burgundy and Bordeaux. Particularly good are the reds and rosés from the Bandol area, located between Marseille and Toulon.
Golf There are many first-rate golf courses in the region. Here is a selection:
The Monte Carlo [33 (0)4 93415070] boasts some wonderful holes and has dazzling views; Golfe de Sainte Maxime [33 (0) 4 944926], with magnificent views over the bay towards St Tropez;Esterel [33 (0)4 94 825500] designed by Robert Trent Jones; the challenging Saint Endreol [33 (0)4 94992299]; the longest established golf course in the south of France, the Cannes Mandelieu Old Course [33(0)4 92973200]; The Riviera Golf Club [33 (0)4 92974949]close to Mandelieu, where accuracy is of the essence; the pricey and dramatic Royal Mougins [33 (0)4 92924969]; the pleasurable Saint Donat [33 (0)4 93097660], also designed by Robert Trent Jones; Cannes Mougins [33 (0)493757913] is an satisfying and fairly demanding course; Close to Grasse at 600 metres is Claux-Amic [33 (0)4 93605544], which offers fine views and excellent golf. The Gary Player designed Taulane [33 (0)4 93603130] is considered by some to be the greatest course in the south of France.
Boules Especially popular in Provence, boules is played throughout the year. Most villages throughout the region boast at least one 'piste de boules'. Although many of the players are in their 60s and 70s plus, the game is attracting an increasing number of young players. Pastis, Marseille's most famous drink, is synonymous with the game as the après-match drink but chilled rosé is as popular.
Museums and Galleries For art lovers, Provence is also a delight. Those who have left some of their treasures from their lives in this region include leading lights of the Impressionist movement, Paul Cézanne and Pierre Auguste Renoir, Henri Matisse, cubist Fermand Léger, Marc Chagall and Pablo Picasso. The tourist office in each town supplies full information on what's on, where and when but here is a small selection to consider: Musée Picasso in Antibes; Musée National Fernand Léger in Biot, Musée Fragonard in Grasse, Musée Matisse in Nice, the Fondation Maeght in Saint Paul de Vence and the Musée d'Art Moderne et d'Art Contemporain also in Nice.
Telephones in France - Mobile phones - All mobile phones start with 06. Calling a mobile from a land line can be very expensive. If you are visting France for a while instead of relying on your home country mobile you can buy a "nomad" Pay as you go sim card. You will need a French address.
Landline phones - The French telephone network is run by France Telecom. Peak hour (heures pleines) rates run from 8am - 7pm Mon-Fri. The weekends, national holidays & hours between 7pm & 8am are classed as off peak (heures creuses).
FOR MORE INFORMATION ABOUT NICE CLICK HERE FOR OUR NICE FACT FILE
What's On Additional to the plethora of museums, many of which have constantly changing exhibitions, there are a multitude of events throughout the year. For those with eclectic tastes, time will be the only limiter to around the clock entertainment.
January has The Monte Carlo Rally - Rallye Automobile Monte-Carlo
Midem (Marché International du Disque et de l'Edition Musicale) the international music market from all genres for all professionals providing 5 days of business and networking marketplace in Cannes More information on MIDEM
February the Mardi Gras Carnival in Nice
March the International Flower Festival in Cagnes-sur-Mer
April the Féria Pascale in Arles to celebrate the beginning of the bullfighting season
May the Cannes Film Festival, the Monte Carlo Tennis Masters and the F1 Monaco Grand Prix, the Grand Prix Historique (every other year).
June the Son-et-Lumière in Fontaine-de-Vaucluse, Juan les Pins and Nice devote much of July to their celebrated Jazz Festivals
August the Fete du Jasmin in Grasse and sparkling firework displays all over
September the Montgolfiades Internationales in Haute Provence for balloonists,
October the Foire international de Marseille with music, folklore, arts and crafts, Monaco celebrates its National Day with spectacular firework displays in November, and the Fete du Vin in Bandol in December. And those mentioned are but a fraction of this feast of events throughout the year.
©Dick Suter for jml property services 08/04
Dick Suter lived in the south of France from 2004 until he died in March 2013

More articles by Dick Suter Here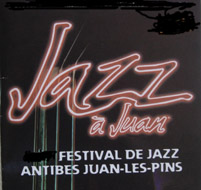 Jazz à Juan - Juan-les-Pins Jazz Festival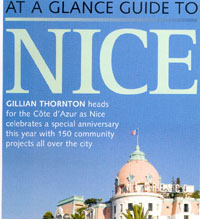 At a Glance Guide to Nice - Destination France - Spring 2010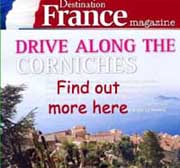 Drive along the corniches of the Riviera - Destination France - Spring 2012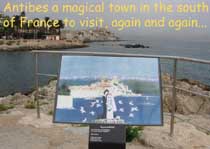 Antibes a magical town in the south of France to visit again and again
Places to see and visit in the South of France Click Here
Biot and the local area Click Here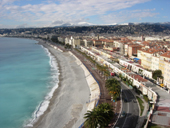 Nice and the South of France in January
Riviera realty from French Property News September 2006 Click Here


Enjoy your stay in the South of France ....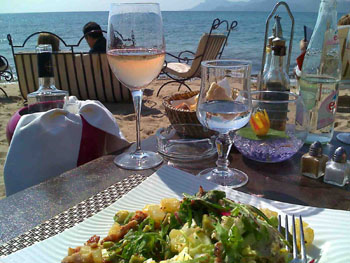 eat - drink -stay & wake up on the Riviera
________________________________________________
See site Map for statutory information about jml Property Services Here