Find more articles about the South of France Here
Bringing your pet to the UK?
Taking your Pet to France for a holiday?
Taking your pet to Ireland?
SEE - UK's Pet quarantine rules to be relaxed from January 2012

Pet travel scheme (PETS)
The Pet Travel Scheme (PETS) is the system that allows pet animals from certain countries to enter the UK without quarantine as long as they meet certain criteria. It also means that people in the UK who 'meet' these conditions can take their pets to these countries and bring them back without the need for quarantine.
The scheme: (PETS) only applies to domestic Cats and Dogs* including registered assisted dogs (i.e. guide dogs and hearing dogs.) It does not include any other animals like rabbits, guinea pigs or hamsters etc. The scheme is limited and only operates from certain countries and territories coming into the UK.
It is against the law in Great Britain to possess certain types of dogs and meeting the requirements of PETS will not change that. Under the scheme which is also known as PETS, animals can travel across Europe without the need to be placed into quarantine for 6 months on their return to the UK.
Joining PETS Passport Scheme: At least 6 months before the date of travel into the UK: The dog or cat must be fitted with a microchip. The animal must be vaccinated against rabies. A blood test must be done to ensure that the above vaccination will offer sufficient protection against rabies.
An official PETS certificate can then be obtained from a government authorised vet and must be carried when traveling. A declaration of residency form (PETS3) must be signed which states that the animal has not been outside any of the PETS qualifying countries in the 6 months before entry or re-entry to the UK. 24 to 48 hours before returning to the UK the animal must be treated for ticks and tapeworm and a vet's certificate confirming this has been done obtained.
However a certificate of health signed by a vet 24 hours before departure is recommended for entry into Belgium and Holland. For animals traveling to Belgium a EXP26 rabies certificate is required and must have been issued at least 30 days before travel.
Coming or going to Ireland? Pets that have first entered the British Isles under the Scheme can then travel between the UK, the Channel Islands, the Isle of Man and the Republic of Ireland without the need for extra documentation. However, you are advised to take your pets documents with you in case you need to show them.
See also defra For UK agriculture.gov For Ireland
N.B. This information should not be relied on for accuracy and is presented here without the responsibility of jml Property Service and the website it is being displayed at. ©jml property Services 10-05
-------------------------------------------
Need Insurance for your pet? Find out more Here..

-------------------------------------------
UK's Pet quarantine rules to be relaxed from January 2012

1st July 2011 - The UK's strict quarantine rules for pets coming into the UK from abroad will be relaxed from 1 January 2012. From this date the UK's pet movement rules will be harmonised with the rest of the European Union (EU), making it cheaper and easier for owners to travel abroad with their pets
Protection against rabies - From 1 January 2012, pets coming into the UK will no longer have to spend six months in quarantine.
This is because much-improved rabies vaccines and treatments mean that quarantine, a practice dating from the 1800s, is no longer necessary to protect the UK from rabies. However, all pets will still need to be vaccinated against rabies.
Environment Secretary Caroline Spelman said: "The UK's quarantine system was designed to combat the threat of rabies in the 19th century and has now been left far behind by scientific advances. It's time we changed these outdated rules which have caused hardship to generations of pets and pet owners, and those who rely on assistance dogs, with too many animals cooped up unnecessarily.
"The EU's pet movement scheme has been working very well for nearly a decade, and it makes sense for us to have similar rules. It means the UK will remain protected from rabies and other exotic diseases while making it easier and cheaper for people to take their pets abroad."
Pets from the EU and listed non-EU countries
Pets from the EU and listed non-EU countries such as the USA and Australia will no longer need a blood test and will only have to wait 21 days before they travel.
Pets from unlisted non-EU countries
Pets from unlisted non-EU countries such as India, Brazil and South Africa will be able to enter the UK if they meet strict criteria to make sure they are protected against rabies. The requirements include a blood test and a three month wait before they enter the UK.
Tick and tapeworm protection
Under the new rules, pets returning to the UK will no longer have to be treated for ticks. Pet owners travelling abroad with their animals should discuss anti-tick treatments with their vets. Tapeworm controls for dogs are expected to stay, with a requirement that animals be treated between one and five days before returning to the UK.
Further information
Bringing pets into the UK after 1 January 2012 (PDF, 182 KB) Opens new window
Source DirectGov - UK © Crown copyright July 2011 jml Property Services hold a Core Licence C02W00008738
April 2006 - Report from The Riviera Reporter Those who welcomed the UK Government's Travel Scheme (PETS) were often disillusioned to find out how difficult it turned out to be to take their dogs and cats across the Channel. They could manage the formalities, but then found that means to travel were limited. Low cost airlines like easyJet and Ryanair don't accept animals, explaining that any problem with a travelling pet could lengthen the turn-round time of a flight. Eurostar refuses to allow dogs and cats on their trains, claiming that many passengers would find their prescence disagreeable. You can, though fly your animal with BA, usually in the hold. But it's expensive: dogs are charged by the kilo and on top there's a handling fee of £85. One Riviera Reporter reader said it had cost him £360 to bring a labrador from London Heathrow to Nice. Animals travelling unaccompanied are charged extra. Jilly Parker is lobbying Eurostar to relax it rules.
Below are some of the European airlines who will carry pets - Many will allow small pets in the cabin Researched in 2008 - Note 2012 some of these companies have been re-banded or no longer exist.Please check on line with individual organisation for present situation.
SWISS International Air Lines -(from SWISS website) can fly your pet Take your special companion along with you when you travel. With SWISS, your pet can travel on all flights to any destination of our network either right next to you in the cabin or in cabin-like conditions in the baggage compartment of the aircraft. This site is meant to inform you about the conditions that apply to either form of transport.Transport in the cabin You can take your pet in the cabin if belongs to one of the following categories: Dogs and cats Service animals such as seeing-eye and hearing dogs.
The animal must fulfil the following conditions: It must be clean, healthy, harmless and odourless It must not be pregnant It must not annoy passengers It must not exceed a weight of 8 kg (including soft-sided container) Please note that your pet must: Be booked in advance Be kept in a clean, leak-proof, escape-proof and claw-proof, soft-sided container providing enough room for the animal. The pet must be kept in the container (including head and tails) during the whole flight. Be kept under your seat during the whole flight Please note that on A330/A340 First and Business Class, due to the type of seats, it is not possible to stow the animal under the seat. Therefore, the animal will be placed for take-off and landing either: in the wardrobe in the hat rack under another seat, in Economy Class, if available.
Aer Lingus - (from Aer Lingus website) Pets can be booked on direct Ireland to USA Aer Lingus flights only. It is the passenger's responsibility to ensure that they adhere to the regulations of the country to which they are travelling. All animals will be transported in the Cargo Hold.
British Airways - (from British Airways website) How will my pet travel? We offer two different ways for your pet to travel: Accompanied Pets - allows you and your pet to travel together on the same flight. The pet checks-in with you at the passenger terminal and rejoins you on arrival in the baggage hall at the destination airport. This service is available to most British Airways destinations. Please see below for restrictions. Unaccompanied Pets - This product is available when you are unable to travel with your pet, or your pet is not a cat or dog, or your pet is travelling into the UK on the Pets Travel Scheme. Your pet must be taken to our cargo terminal and should be collected by you, or a nominated person, from the cargo terminal at the destination airport.
British Midland - BMI -(from BMI website) pets travelling within or between UK & Ireland If you want to travel on the same flight as your pet, simply notify our passenger reservations team at the time of booking. The animal must be carried in a suitable pet carrier (your vet can advise you of a suitable type). Your pet will be checked-in as excess baggage and will travel in the hold of the aircraft. Below is a list of routes that bmi has been approved to operate the pet travel scheme: Alicante to London Heathrow Amsterdam to London Heathrow Brussels to London Heathrow Hanover to London Heathrow Nice to London Heathrow Palma to London Heathrow Paris to London Heathrow.
KLM - Royal Dutch Airlines - (from KLM website) You have three choices for transporting dogs and cats. In the cabin: In certain cases, pets may travel in the cabin. Consult KLM Reservations regarding the size and weight of the kennel and other restrictions. In the hold: If the pet is not allowable in the cabin, it may travel in the baggage hold. As cargo: Pets traveling unaccompanied must be shipped through KLM Cargo. Note: Pets can only be transported as cargo to: Australia, Hong Kong, Ireland, Oman, United Arab Emirates, Kenya, South Africa and the United Kingdom. Embargoes may also apply depending on the type of aircraft and season. No cats allowed to Peru.
Iberia - (from Iberia Website) Pets (such as dogs, cats, birds, etc.) that meet legal and documentary requisites, may be accepted as hold or cabin luggage. In any case, the excess luggage rate will be payable for their carriage. Admittance to the hold: As a general rule, live animals must be carried in the hold of aeroplanes, in suitable containers provided by the passenger.Containers must have the following characteristics: Durability and security Comfort, bearing in mind the size of the animal Ventilation A lock that is guaranteed not to open at any point A leakproof base. Admittance to the cabin: At the request of the passenger, and subject to authorisation from the booking office, certain pets may be carried in the cabin, provided that they meet the following conditions: The weight of the animal plus the container or cage in which it is to travel may be no more than 8 kg. The container may be a maximum of 45 cm in length, 35 cm in width and 25 cm in depth, provided that the sum of those 3 measurements does not exceed 105 cm. Animals must be carried in suitable containers (solid, ventilated and secure, and with a leakproof base).
Such containers may be provided by passengers or purchased from Iberia. In the event of a container failing to meet the minimum conditions for admittance, it will be rejected when boarding. Birdcages must be durable and have a secure lock. It must not be possible for food or drink to be spilled therein. Additionally, cages must always be covered. In the case of animals of reduced size or weight, several of the same species may be admitted in a single container. Under no circumstances will animals whose particular characteristics, unpleasant odour, etc., may disturb other passengers or the crew be admitted. Animals must travel with the passenger, without disturbing those travelling alongside them. Passengers carrying an animal in the cabin may not occupy seats in rows corresponding to emergency exits. Under no circumstances may animals be released from their containers inside the cabin. Caring for the animals will be the responsibility of the passenger.
Air France - (from the Air France Website) - Want to bring your pet along when you travel? To find out if your pet can travel with you in the cabin, please call Air France Reservations when booking your flight. In the cabin: limited to dogs and cats weighing less than 5 kg service animals, such as seeing-eye dogs, regardless of weight Restrictions: your pet must be carried in a vented bag that remains on the floor near your seat. To ensure the comfort and safety of the other passengers, your pet must remain in its bag during the flight. In the hold: The captain will be informed that your pet is in the hold and will take the necessary steps to ensure its comfort during the flight (lighting, heating). Dogs and cats weighing more than 5 kg must be transported in the hold.
Alitalia - (from the Alitalia Website) Travelling with your pet in safety and comfort - As of October 1, 2004, there is a new EU law which requires cats and dogs to have a passport when they travel to other member states. The passport must be issued by a vet who has been designated by the appropriate authority, and should contain information about vaccinations and the animal's general state of health. Moreover, cats and dogs must have a legible tattoo on them, or an electronic identification system (chip, or transponder). Animals aged under three months cannot travel in Europe, since the anti-rabies vaccine is not administered until the animal is three months old. Unlike other countries, Sweden, Ireland and the United Kingdom still enforce their own laws, such as antiparasitic treatment against echinococcus and ticks. Remember that in some countries there are bans or limitations about bringing in certain animals. Pets are considered "extra" to baggage allowance and are subject to a supplementary fee that is calculated according to the weight and number of animals (also depending on the itinerary. Remember that some countries have regulations restricting the entrance of certain types of animals. On all of our transatlantic aircraft, pets are checked in as registered baggage and travel in the hold. To find out if your flight will allow your pet in the cabin*, please contact your local Alitalia reservations call center.
Lufthansa - (from the Lufthansa Website) Pets - If the respective country regulations permit the export, transit and import we will transport your pet in the cargo compartment. With advance reservation, small dogs and cats may also be accepted in the cabin. Please note that the valid regulations for the protection of animals have to be observed. Special transport conditions apply for certain dog races. Your Lufthansa sales office or your travel agent will be glad to inform you about the details.
Taking your pets by sea? - To and from England, France, Belgium and the Netherlands Although like your luggage the pet stays in your vehicle, most companies charge you for this! The reason is that they will to read your pet's identifying microchip and check its passport and documentation to prove your pet has received all the necessary vaccinations and treatments (e.g. rabies injection and tick and worm treatment). Researched in 2008 - Note 2012 some of these companies have been re-banded or no longer exist.Please check on line with individual organisation for present situation.
P&O Ferries will carry PETS on all services from Dover to Calais and Hull to Rotterdam and Zeebrugge. They charge £15 each way per pet.The P&O Ferries service from Portsmouth to Bilbao does not take part in the Pet Travel Scheme due to the length of the sailing, as this would be unsuitable for any pet to travel. Pets must remain in the vehicle during the crossing. Owners do not have access to their pets during the crossing.
SeaFrance is a pet friendly company and a dog, cat or ferret is classed as another passenger. The price of the crossing for each pet is included in the Calais-Dover leg (45 € per pet). Their pet must remain within the vehicle (they are therefore not allowed to travel if you are a foot passenger). Guide dogs travel free of charge. We believe this is no longer trading
Hoverspeed: Charge £18 each way. Pets must remain in the vehicle during the crossing. Owners do not have access to their pets during the crossing. Pets must be secured in a carrier during crossing. We believe this is no longer trading
Brittany Ferries They charge from just £50 return for a cat or dog can travel on any of their routes to France, in the comfort of the owner car. If travelling to Spain the cost is from £60 return and there are dedicated kennels available on board.
Norfolk Line Charge £20 per pet The animals must stay in the vehicle at all times throughout the crossing. Now DFDS so info would have changed
Eurotunnel Charge £30 from France to England for cats, dogs and ferrets.Registered guide dogs travel free of charge. Pet rabbits and rodents (guinea pigs, mice) travel without a passport and are free of charge!
SpeedFerries Charge £15 per pet per crossing - They only carry cats and dogs. Company ceased trading in November 2008
Stena Line Charge £10 each between Harwich - Hook of Holland.
DFDS Seaways Charge £30 return for dogs between Newcastle and Amsterdam. All pets must travel on the car deck.
Taking your pets by sea? - To and from England/Wales and Ireland You do not need a pet passport to travel between these countries, however you will need one if your pet is travelling between Ireland and France.
Stena Line Do not charge - The pet must remain in the car unless a kennel is available.
Irish Ferries Do not charge - The pet must remain in the car unless a kennel is available.
Irish Ferries - Ireland to France - Charge €35 per animal per journey for travel. This fee includes the use of a kennel on board.
N.B. This information should not be relied on for accuracy and is presented here without the responsibility of jml Property Service and the website it is being displayed at You should check with the relevanht airline, train or ferry company for up to date details. ©jml property Services 01-08
-------------------------------------------
You will need Travel insurance for your holidayin the South of France and if you are renting a car don't rent before you take out a car rent excess policy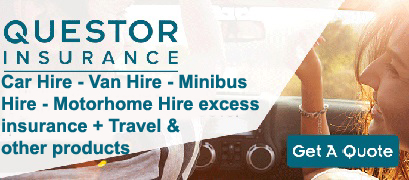 Car Rental - South of France
Enjoy your stay in the South of France ....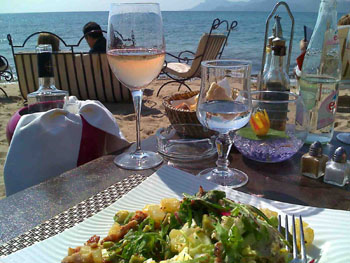 eat - drink -stay & wake up on the Riviera
________________________________________________
See site Map for statutory information about jml Property Services Here