Find more articles about the South of France Here

Money Off South of France Car Hire Thanks to New Carrentals.co.uk Deals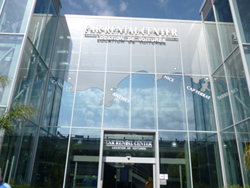 Press Release 26th April 2011 - Tourists and travellers able to save on vehicle rentals in Nice thanks to leading price comparator service
Exploring the south of France by rental car has just been made more affordable for tourists thanks to leading online car hire price comparator Carrentals.co.uk. The award-winning website has introduced its latest deals which are designed to help business or pleasure travellers heading to the French city of Nice to save money this summer.
Driving along the south coast of France is a true holiday pleasure, with the beaches and sea along the French Riviera a memorable sight for all. Travelling to Cannes or Monaco from Nice Airport is now simpler and more affordable than ever thanks to the latest Nice car hire deals made available on the Carrentals.co.uk site.
Operating for longer than 5 years now and winning awards in the process, Carrentals.co.uk has this week announced a new raft of car hire in Nice deals to help people save. The website offers travellers the chance to save money on rental deals from all the top names in the industry including the likes of Alamo, Auto Europe, Budget, Ebookers, Hertz, Holiday Autos, Opodo, Sixt and Thrifty.
Gareth Robinson, Managing Director of Carrentals.co.uk, said, "It is that time of year when people look to book up their summer holiday car hire and we're able to help anyone out who is heading to the south of France. Our new cheap car hire in Nice deals are just the thing for helping people maximise their budget when heading for the Riviera this year."
Carrentals.co.uk compares car hire deals from more than 50 rental providers, including Alamo, Auto Europe, Budget, Holiday Autos and Sixt, in over 10,000 locations worldwide. To compare the latest car hire deals visit www.carrentals.co.uk. .
About Carrentals.co.uk - Carrentals.co.uk was launched in February 2003 and grew to become one of the UK's leading online car hire companies by 2006.
In 2007 the company re-launched its site to create the first major online price comparator in the travel industry. Using the latest technology the Carrentals.co.uk site now searches more than 50 different car hire websites, providing an impartial comparison of the best prices available in over 10,000 locations.
Websites searched include Alamo, Auto Europe, Budget, Ebookers, Hertz, Holiday Autos, Opodo, Sixt and Thrifty, with the Carrentals.co.uk site quickly comparing prices and allowing customers to refine their search by car type.
The Carrentals.co.uk site also features over 5,000 pages of travel information in a mini-guide format.
In 2008 Carrentals.co.uk was voted Best Car Hire Website in the Travolution Awards, and in 2010 it was Highly Commended in the Best Meta-search/Price Comparison category.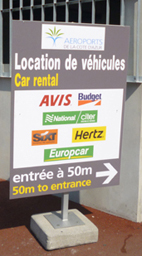 Whether in France for business or pleasure they offer long or short term car hire contracts to meet your needs. Pickup and leave your rental car at different depots with their single trip hire car deals, discounts, savings, promotions and bargains. Get the cheapest car hire in France by comparing offers from over 50 suppliers such as Hertz UK, Thrifty, Alamo, Avis UK, Enterprise, Sixt, EasyCar, EuropCar and NationalCar.
They strive to make searching for rental cars easy and convenient. We never add a penny to your quotes and we even offer exclusive deals you`ll not find anywhere else! CarRentals endeavour to find you the ideal vehicle at the perfect price. If you`re looking for a off roader with air conditioning and free insurance in France they will find it for you! To book or for further information visit www.carrentals.co.uk.
Source: Carrentals April 26-2011
Hiring a car / motorhome in the south of France? Don't forget to buy your excess insurance in advance and save money. Find out more at:

__________________________________________________
Back to More Articles about the South of France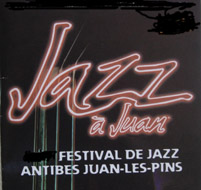 Jazz à Juan - Juan-les-Pins Jazz Festival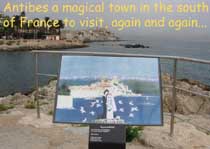 Antibes a magical town in the south of France to visit again and again
South of France Fact File Click Here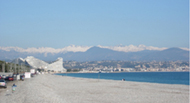 Some images of the South of France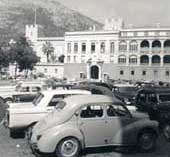 Old Photos of South of France and Monaco
_______________________________________
You will need Travel insurance for your holiday in the South of France and if you are renting a car don't rent before you take out a car rental excess policy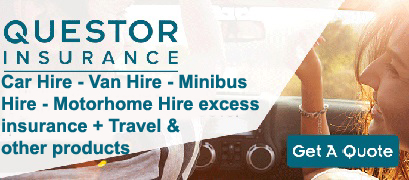 _________________________________________________
Enjoy your stay in the South of France ....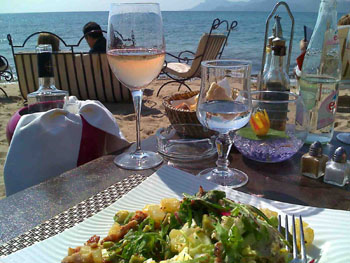 eat - drink -stay & wake up on the Riviera
________________________________________________
See site Map for statutory information about jml Property Services Here