Find more articles about the South of France Here
Why Do I Need Travel Insurance? Personal Experiences
By Philip Suter
For many people the thought of paying out for insurance is unnecessary. This situation will never happen to me is very common. Certain types of insurance are compulsory regardless – car insurance, business insurance etc, but many people just think it is a "waste of money" to buy insurance for their freezer, TV, health, legal costs on rental property or vacation, this will never happen to me. Sure you can be lucky and dine out a few times on what you could have paid out, but what happens when a disaster strikes?
A few years ago my family was going to take a late summer holiday with my late father in law who lived in Dublin, Ireland going to join him in the Algarve in Portugal. We had booked this through a package company and naturally they encouraged you to purchase Travel Insurance. 24 hours before the trip we received a call from Ireland to say that he had been taken into hospital.
The holiday had to be immediately cancelled and the warm weather clothing unpacked and appropriate clothing for Ireland packed instead. The Travel Insurance at least covered the cost of the lost Portuguese holiday and we were able to take this with him in the early summer the following year.
Some time later we were off on a summer holiday to Ireland, this was in the early era of low cost budget airlines in the UK and we set off for London Luton airport in what we thought would be plenty of time. Normally there would have been plenty of time as this is a journey we had done on numerous occasions. On this particular Sunday Luton was holding its Half marathon and trying to get anywhere need the airport from the Dunstable side was near impossible.
We just sat in traffic and eventually arrived at the airport..too late! The flight had gone and the next one that day was fully booked. We were able to book on a flight for the next morning (naturally at an additional charge) and had to go back home again for 24 hours. Fortunately, although we lost a day's holiday, we were only staying with relatives and did not lose out too much. No we had not taken out Travel Insurance.
In 2001 we decided to spend Christmas in the sunny South of France. When it was not raining it was sunny and very pleasant. We set off to return home via Nice airport and discovered all the flights to the south of England were cancelled. It was covered in a blanket of snow. We spent the entire day at the airport waiting for news.
The flights going into London Heathrow were eventually going out as they had cleared the runway, but our flight for London Luton was not even at the airport, as it had never left its destination that morning. Luton never opened that day and we could not even get booked on a flight for the following day as we had gone low cost and the earliest flight was the day after.

We had to hire a car again and stay on for two more nights. We eventually arrived back to a London Luton (and that was still touch and go as only the runway and approach roads did not have snow on them) and got safely home. This time we had Travel insurance – an annual policy and this kicked in and covered some of our additional costs.
It is most important that you do have travel insurance – you never know when you might need it, particularly if you are making your own booking arrangements. Most travel companies insist that you take out a policy, however if you are booking a weekend away, or going self catering booking the accommodation and travel yourself, you might forget or just think it is a waste of money.
On a recent visit to Amsterdam, The Netherlands the holiday we booked into on line stated (and as I also saw with some other Dutch hotels) that a "non refundable" deposit would have to be made at the time of booking. If for example the booking had been made three months in advance and you change your travel plans – well there goes the deposit you paid!
Most Travel policies will cover the following: Holiday delayed - Missed departure - Lost your passport -Personal money stolen -Damaged your ski equipment - Personal Accident -Abandon your holiday before you leave your country of residence – Catastrophe (fire, flood, earthquake or storm) - Medical Emergency - Hospital - Emergency Dental Treatment -Legal Advice –Mugging. You must always check exactly what the insurance provider is exactly offering and covering. Most insurers offer a single trip, multi trip 90 day policy and annual policy. A lot even offer people on their "year out" travelling a "back packers policy". Enjoy your travels, but remember your travel insurance.
Philip Suter is a Director of JML Property Services http://www.jml-property-insurance.co.uk a UK based company offering Insurance products on line and a holiday home advertising service and management training with in the uk. He is a very experienced property consultant with over 30 years work in the Residential letting business and served in the national council of ARLA. He is a Fellow of the National Association of Estate Agents (NAEA) and a Member of The association of Residential Letting Agents (ARLA)
©jmlpropertyservices01/06

Photos of Nice, Monaco, Menton & other areas in the South of France in the 1920s and 1960s Click here
South of France Fact File Click Here
Biot and the local area Click Here

_________________________________________________


Enjoy your stay in the South of France ....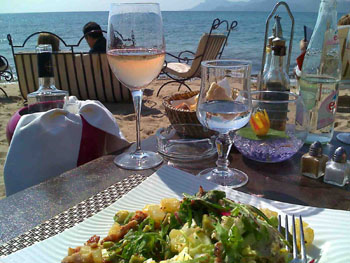 eat - drink -stay & wake up on the Riviera
________________________________________________
See site Map for statutory information about jml Property Services Here